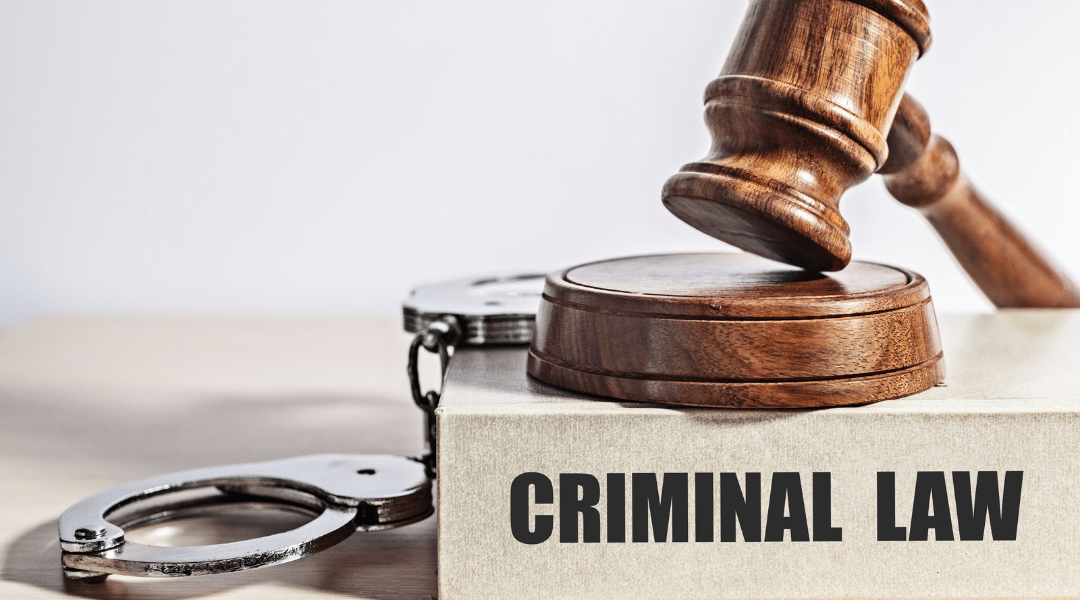 Your Trusted & Experienced Criminal Defense Lawyers in Danville KY
Whether you're facing felony or misdemeanor charges, our attorneys are ready to scrutinize every aspect of the police investigation. We are passionate about telling your side of the story. We have extensive resources, access to experts and a wealth of trial experience. Our criminal defense lawyers in Danville KY will do everything possible to achieve the best possible outcome in your case.
The prosecution must prove guilt beyond a reasonable doubt, and your lawyer will be able to expose weak evidence when it is presented. Criminal law is complicated. You need criminal defense lawyers in Danville KY who have a thorough knowledge of the law and complete confidence in the courtroom.
Contact The Helton Law Office today by completing the form on this page or calling (859) 236-1010. We proudly serve the communities of Danville, Harrodsburg, Lancaster and Stanford in Kentucky. We are your #1 choice for experienced criminal defense lawyers in Danville KY and beyond.
On this page, we discuss a variety of topics related to our criminal defense services, including:
Criminal law – felonies
Criminal law – misdemeanors
Traffic offenses
DUI
Drug offenses
Theft
Criminal defense attorneys near me
Criminal Law – Felonies
Felonies are serious offenses which carry penalties for more than one year. Examples of felonies include:
Homicide
Assault with a deadly weapon
Burglary
Armed robbery
Grand larceny
Felonies are categorized in five classes:
Capital offense, which can result in the death penalty or life in prison
Class A felony: Carrying a sentence of 20-50 years imprisonment
Class B felony: Carrying a sentence of 10-20 years imprisonment
Class C felony: Carrying a sentence of 5-10 years imprisonment
Class D felony: Carrying a sentence of one to five years imprisonment
A criminal conviction carries the possibility of serious punishment. You may be anxious about how your family, friends and co workers will perceive you based on your charges. We will use our resources and experience to reduce the impact these charges have on your life.
Types of Criminal Law Cases
Criminal Law – Misdemeanors
Misdemeanors are less serious offenses. They carry a prison sentence of no more than one year. This type of offense can include:
Traffic offenses
Possession of a small amount of marijuana
Shoplifting
Bad checks
Misdemeanors are classified in two categories:
Class A misdemeanor: Carrying a sentence of up to 12 months imprisonment
Class B misdemeanor: Carrying a sentence of up to 90 days imprisonment
Even seemingly minor criminal charges can have a lasting impact on your life. Our criminal defense lawyers take every case seriously, big and small. We will work tirelessly to expose the flaws in the prosecution's case and get the charges reduced or dropped whenever possible.
Traffic Offenses
If you've been charged with a driving offense, you should consider talking with a qualified traffic offense attorney. While some offenses are relatively minor, you are at risk of losing your driving privileges if one or more offenses were committed in a short period of time.
Traffic laws in Kentucky cover an array of road-related offenses. Some of the most common types of traffic offenses we see are:
Speeding: You are considered guilty of speeding if you were caught driving 10 or more miles over the speed limit. In areas where the speed limit isn't posted, Kentucky law limits speeds to 65 mph on rural highways, 55 mph on urban highways, 35 mph inside town limits and in residential areas and 15 mph in off-street parking facilities.
Leaving the scene of an accident: If you were operating a vehicle that was involved in an accident that resulted in injury, death or damage to another vehicle or property, Kentucky law requires you to stop immediately. Once you have stopped, you must ascertain the extent of the damage or injury and provide reasonable assistance.
Driving with no insurance: Every month, insurance companies must provide information about all of the Kentucky vehicles they inure. If a comparison between the insurers' list and Kentucky's driver database shows that you haven't been insured for more than 60 days, you are issued a notice and need to show within 30 days that you now have insurance.
Driving with an expired license: If you live in Kentucky, your driver's license is valid for four years. If you are younger than 21, your license expires three months after your 21st birthday. If you are 21 years old or older, you have 31 days after your date of birth in which to renew your license.
Driving with a suspended license: There are a number of reasons why a person's driver's license may be suspended, such as too many traffic offenses, using your license or someone else's to illegally purchase alcohol, committing a crime with your vehicle, DUI convictions and more.
If you've been charged with a traffic offense, you could be at risk for more than just a suspended license; you could face fines and time away from work to appear in court and otherwise address your situation. Losing your driving privileges may jeopardize your job and quality of life. Our skilled attorneys can fight for your rights to ensure you achieve the best possible outcome in your situation.
DUI
Being charged with driving under the influence can impact your life in several ways. Not only do you face jail time and fines, but the stigma associated with a DUI can affect your personal and professional reputation. Our experienced DUI lawyers understand what a frightening and difficult time this can be. We will fight aggressively to ensure your rights are protected.
For most motor vehicle operators, legal impairment is determined by a blood alcohol content of 0.08 percent or more. However, there are two types of drivers who must have lower limits: drivers under the legal drinking age of 21 have a BAC limit of 0.02 percent and commercial vehicle operators can be charged if they have a BAC limit of 0.04 percent.
DUI laws in Kentucky:
1st Offense: If convicted of your first DUI charge, you face having your license suspended up to 120 days, up to 30 days in jail, a $200-$500 fine, 90 days in an alcohol and substance abuse program and community labor for up to 30 days.
2nd offense: If you are convicted of a DUI within five years of your first offense, your license may be suspended 12 to 18 months, you face being jailed seven days to six months, $350 to $500 in fines, one year in a alcohol and substance abuse program and community service for up to six months.
3rd offense: A third DUI offense within five years of a previous offense involves license suspension for 24 to 36 months, 30 days to one year of jail time, fines between $500 and $1,000, a year in a alcohol and substance abuse program and up to one year of community service.
4th offense: The fourth DUI offense within a span of five years is considered a Class D felony in Kentucky. It carries a mandatory 120 days imprisonment with probation.
When DUIs occur under "aggravated circumstances," the punishments can be even more severe. These circumstances include transporting a passenger under the age of 12, causing a crash that leads to injuries or death, traveling 30 miles per hour over the speed limit or traveling the wrong way on a one-way street.
If you have been charged with a DUI, you need a lawyer who will investigate every detail of your case vigorously and defend your rights. As your dedicated advocate, we will look at a variety of facts when building your case, such as:
Did the officer follow all the rules throughout your arrest?
Was the officer who pulled you over justified in his actions?
Was the field sobriety test properly administered?
Are the results from the breathalyzer accurate?
With more than 75 years of combined experience, our attorneys know how to examine every detail in your case. We will utilize every resource available to pursue the best outcome in your case.
Drug Offenses
Drug charges can come in many forms. They can sometimes be combined or added to other charges, resulting in the possibility of greater penalties or fines. Drug charges can include:
Drug possession: This is defined by having illegal drugs under your control or in your custody. Although possession charges do not carry punishment as drug trafficking, they can still carry significant consequences that involve steep fines, jail time, probation and screening.
Drug trafficking and distribution: Drug trafficking and distribution is a felony in Kentucky. If convicted, you could face anywhere from three years to life in prison, depending on the circumstances of your case.
Many drug laws closely related to federal law. Charges of possession usually fall under the authority of local or state authorities, while drug trafficking and distribution may also be handled by federal authorities. A drug charge in Kentucky can be classified as either a felony or misdemeanor based on:
The type of drug
The amount of drugs
The circumstances surrounding the arrest, such as the involvement of a minor or history of prior drug offenses
Our criminal defense lawyers have a thorough understanding of drug laws and know how to build a strong defense. We will closely examine every aspect of your case and make sure that the necessary protocols were met during searches, seizures and your arrest. We will also examine the circumstances surrounding your case to ensure your rights are being protected. We can often find ways to have certain charges reduced or dismissed.
Theft
Many criminal offenses involve various theft charges. The crime of theft covers a broad spectrum of activity. Depending on the nature of the crime, a theft may be considered a misdemeanor or felony, and you may be facing substantial punishment with years in prison.
Theft: The most common form of theft involves unlawful taking, but there are a number of other ways theft can occur, such as theft of identity, theft by deception, theft by failure to make required disposition and several other areas of law criminalizing specific types of conduct. The level of the potential penalty is often determined by the value of the alleged theft.
Burglary: Burglary is basically defined as the unlawful entry into a property with the intent to commit a crime while in the property (usually a theft-related activity). Burglary and robbery charges are considered felonies and usually treated more harshly by prosecutors and judges.
Robbery: When allegations of violence, or the threat of violence, are associated with a theft, it can increase the crime to robbery. Robberies are generally considered felonies and carry stiff penalties.
If you have been charged with a crime and need are in need of criminal defense lawyers in Danville KY, The Helton Law Office is here to help. You don't have to face your case alone, contact us today to schedule a consultation.
At the Helton Law Office, we don't just specialize in criminal defense. Our experienced team has a vast legal knowledge. We can also help you with bankruptcy, personal injury, family law, Real Estate Law, Divorce & Child Custody, and more!
Criminal Defense Lawyers in Danville KY
If you live in the Danville, Harrodsburg, Lancaster or Stanford areas of Central Kentucky and are looking for a trusted law firm to fight aggressively for your rights, please contact The Helton Law Office today online or at (859) 236-1010 to discuss your case.
Leave A Google Review