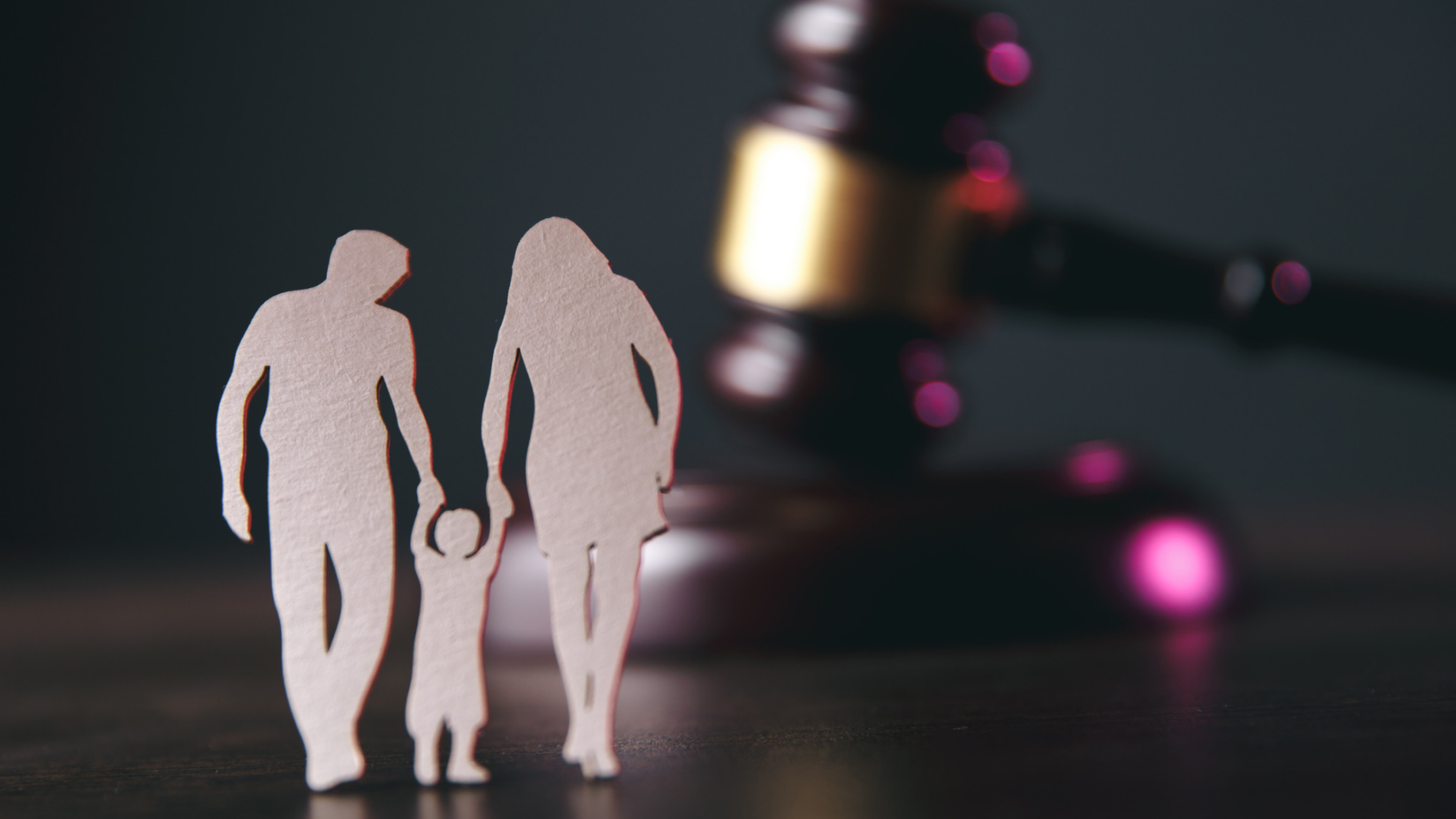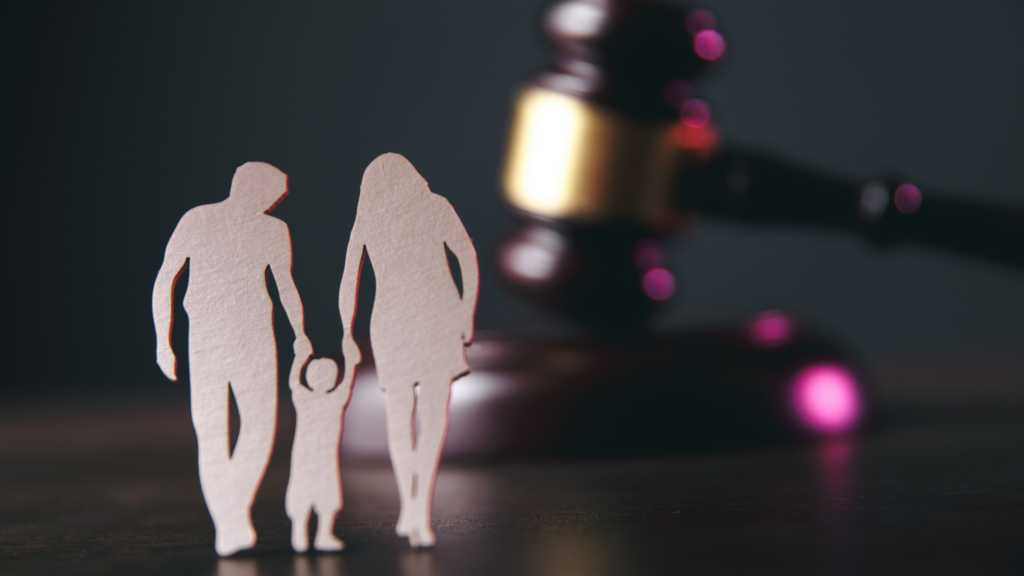 Family law matters are typically time-sensitive and emotionally charged. Our experienced family lawyers know this and are dedicated to helping you get through this challenging time promptly and professionally. We will thoroughly examine every aspect of your case, explain your options and work closely with you to develop a strategy that is right for you, your children and your financial future.
Please call The Helton Law Office today at (859) 236-1010 to schedule a consultation with a knowledgeable family lawyer. We proudly help clients from Danville, Harrodsburg, Lancaster and Stanford.
Family Law Services Focused on Compassion and Results
Family law involves more than just divorce and child custody. It involves deeply personal issues and lifelong consequences. We know how overwhelming the prospect of divorce can feel. You want a resolution that is fair and equitable. You want the best for your children and their futures. We are ready to stand by your side and work diligently on your behalf with compassion and integrity.
Our family attorneys can help you with complex issues such as:
Adoption
Divorce
Child support
Spousal maintenance (alimony)
Paternity
Disestablishment of paternity
Parenting plans and timesharing
Equitable distribution of property
Post-dissolution modification
Relocation of a parent
Name changes
Prenuptial agreements
Domestic violence is a horrible circumstance that accompanies some divorce or custody cases. Acts of domestic violence can be physical or verbal. Whether in divorce proceedings or a restraining order setting, there can be lasting legal ramifications for both sides. The Helton Law Office is committed to ensuring your side of the story is told and your rights, and the rights of your children, are protected.
Adoption
Adoption is a wonderful way to enhance your family and provide a loving home to a child who is not your own. While this commitment is noble and rewarding, it involves a very complicated legal process for both the safety of the child and the benefit of your family. A knowledgeable adoption attorney can help ease the stress of the adoption process and help to make the entire experience smooth and positive.
If you are interested in becoming an adoptive or foster parent in Kentucky, there are a number of requirements which you must meet. While requirements may vary slightly from one agency to another, most require some variation of the following:
Be at least 21 years of age
Be in good physical and mental health
Attend required meetings
Be financially stable and have an income sufficient to meet a family's needs
Be able to provide a safe, secure and healthy home which meets the requirements for housing safety and space
Complete 15 hours of training and all necessary paperwork
It usually takes about six months to complete the training, evaluation and approval process. Our attorneys can guide you through the process and provide you with the important legal counsel you need.
Probate
When family members pass away, their estates often go through a court-managed process called probate or estate administration. During this process, assets of the deceased are managed and distributed.
While being asked to serve as an executor (if there is a will) or administrator (if there is no will) can be an honor, the required duties are extremely complex and involve certain fiduciary responsibilities. When mistakes and errors occur, you can be held personally and financially responsible.
Our experienced probate attorneys can help you with:
Wills
Living wills
Trusts
Power of attorney
Health care power of attorney
Probate court usually occurs in the state and county where the deceased permanently resided at the time of death. This court typically oversees the distribution of the deceased's personal property and real estate located in that same state.
The Helton Law Office can help if you are a trustee or executor who needs legal guidance. We can also help heirs and beneficiaries who are concerned about an estate administration, trust or probate issue.
Must All Property Go Through Probate?
No. For example, jointly-owned property does not need to go through probate when passing to surviving co-owners.
Money from 401(k) accounts, Keoghs and IRAs transfer automatically to beneficiaries without probate. Payable-on-death (POD) bank accounts or trusts do not go through probate when being passed appropriate beneficiaries. Living Trusts holding legal property titles can pass to the beneficiaries outside of probate.
How Are Taxes Handled In Probate?
For the purposes of state and federal taxes, death activates two events:
The establishment of a new, separate entity for tax purposes: the "estate"
The end of the deceased's last tax year for the purpose of filing income tax returns
For state taxes, the executor must file the appropriate state income tax return in addition to possible estate, gift and inheritance tax returns, depending on the size of the estate.
For federal taxes, you may need to complete and file one or more of the following, depending on the income of the estate, the size of the estate and the decedent's income.
Form 706 Federal Estate Tax return
Form 709 Federal Gift Tax return(s)
Form 1041 Federal Fiduciary Income Tax returns for the estate
Final Form 1040 Federal Income Tax return.
What If There Was No Will?
In the event that a person passes away without a will, a personal representative is appointed by the probate court to distribute remaining property, handle all claims against the estate and pay creditors.
How Are Estate Creditors Handled?
Creditors are notified of death through the probate process. Creditors then file claims for what is due. Bills are paid out of the estate if the executor approves the claim. If the executor rejects the claim, creditors must sue for payment.
If debts cannot be paid due to insufficient funds, the executor will most likely pay off approved claims by selling property. Any remaining claims are pro-rated.
Experienced Family Lawyers in Kentucky
The Helton Law Office has been providing sound, effective legal counsel to Stanford-area residents for decades. With more than 75 years or combined experience, we understand that success if the field of family law doesn't result from a one-size-fits-all approach. Our attorneys are committed to customizing effective tactics and strategies to meet the unique goals of your case.
To learn how our family law attorneys can help you through this difficult time, please schedule a consultation today by completing the form on this page or calling (859) 236-1010. We proudly serve residents of Danville, Harrodsburg, Lancaster, Stanford and surrounding Central Kentucky communities.
Follow us on Facebook to keep up with all the latest!
Leave us a Google Review