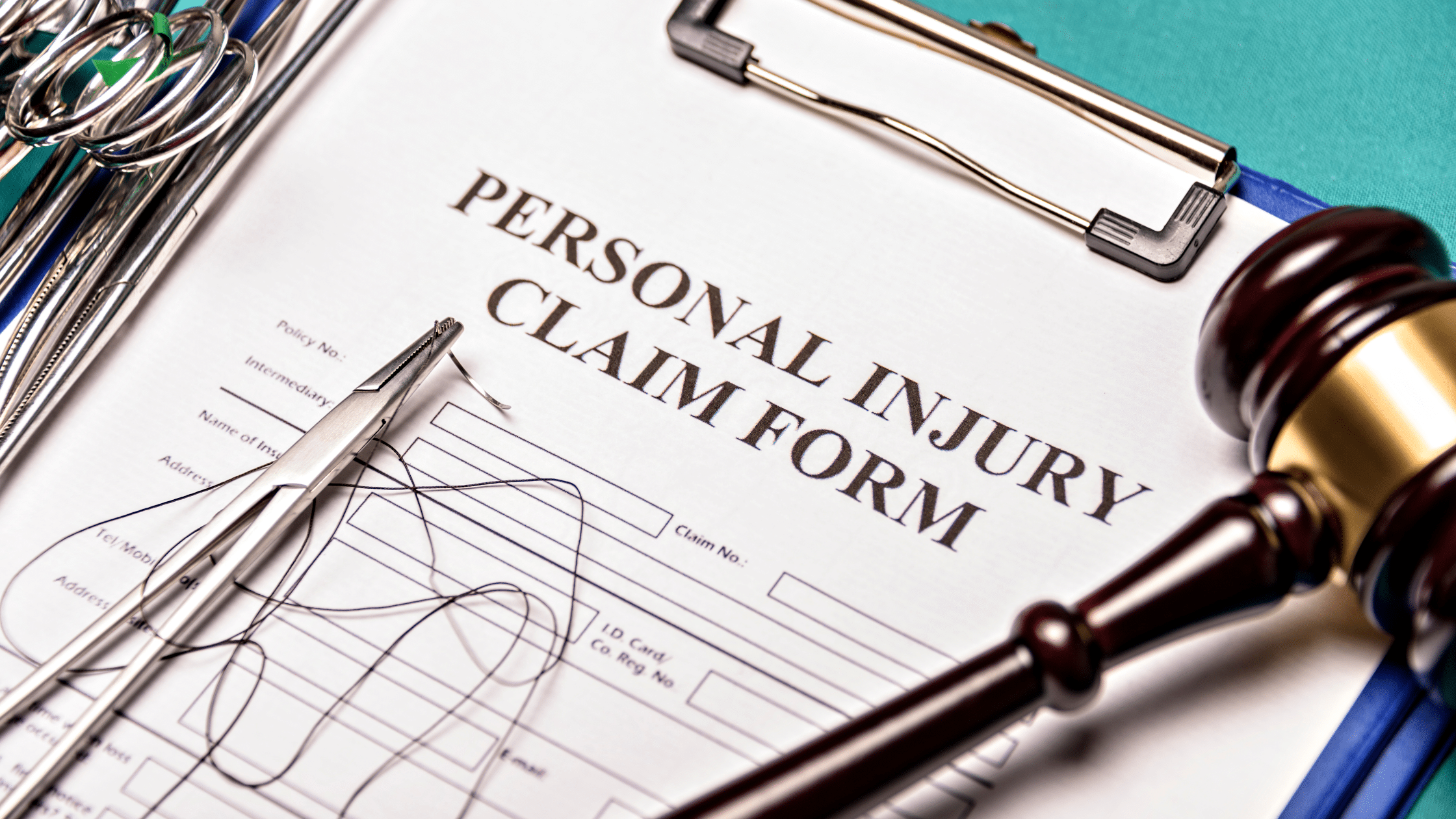 Your Trusted Personal Injury Attorney in Danville, KY
When you've been hurt due the careless or reckless actions of someone else, even minor injuries can take a toll on your physical and mental well-being. Our lawyers are passionate about helping Kentucky injury victims and their families seek the financial security they need to cope with medical costs, lost wages and other damages.
You don't have to face the challenges of a serious injury alone. The attorneys at The Helton Law Office know how to determine the true value of your case and how to compel the insurance company to pay what you deserve. When you choose our firm, you will work directly with one of our experienced personal injury lawyers. We will stand by you every step of the way and handle every aspect of your case so you can focus on healing.
If you live in the Danville, Harrodsburg, Lancaster or Stanford areas of Central Kentucky and need a knowledgeable attorney to fight for the justice and compensation you deserve, please contact The Helton Law Office online or at (859) 236-1010 to discuss your case. We work on a contingency basis, which means that if we don't win your case, you don't owe us anything.
On this page, we have provided information regarding:
Motor vehicle accidents
Slip and fall accidents
Severe and catastrophic injuries
Dog bites
Product liability
Wrongful death
Assault, battery and intentional harm
Compensation in a personal injury lawsuit
The elements of a successful personal injury claim
Why choose The Helton Law Office
Discuss your case with an experienced personal injury lawyer
Motor Vehicle Accidents
Careless drivers can cause catastrophic wrecks that may change your life forever. When someone's negligence is the cause of your accident, you should not be burdened with the life-altering consequences of your injury without fair compensation.
Insurance companies are not on your side; they will try everything possible to diminish the value of your claim, delay payments or deny your claim outright. Our skilled auto accident attorneys have more than 75 years of combined experience in insurance settlements and trial cases involving all types of motor vehicle accidents, including:
Bicycle accidents
Pedestrian accidents
Bus accidents
ATV accidents
Boating accidents
Don't settle for whatever the insurance company decides to pay. In order to maximize your insurance settlement or compensation award, you must choose a lawyer who will act as your aggressive advocate. At The Helton Law Office, we know how to compel insurance companies to pay you what you truly deserve. We are passionate about protecting the rights of accident victims. We aren't afraid of big insurance companies and we never back down from a fight. The Helton Law Office are your personal injury lawyers of choice in the Central Kentucky area.
Slip and Fall Accidents
When you suffer a slip and fall accident on someone's property, the resulting injuries can be quite severe. If the conditions leading up to your accident could have been prevented by the property owner or other responsible party, then you may be eligible for compensation for your medical expenses, lost wages and more.
Slip and fall accidents fall under premises liability law, which also covers injuries caused by:
Sidewalk injuries
Parking lot or ramp injuries
Negligent security
Inadequate lighting
Falls on snow and ice
Whether you were hurt in a private residence, apartment complex, shopping mall or public area, you have rights. Find out if you have a case by scheduling a consultation with our experienced premises liability attorney.
Severe and Catastrophic Injuries
Even minor injuries can negatively impact your physical, financial and emotional well-being. However, dealing with a severe or catastrophic injury can be a devastating experience that forever changes your quality of life. These life-threatening injuries can involve emergency treatment, long-term care, multiple surgeries and lifelong disabilities.
Our compassionate lawyers are committed to helping you and your family cope with the unexpected burdens that accompany severe injuries, and will help you seek compensation in cases such as:
Spinal cord injuries
Traumatic brain injuries
Burn injuries
Back and neck injuries
Electrocution
Paralysis
Dog Bites
Dogs are generally a source of companionship and protection. Unfortunately, canine attacks can occur and change your life forever.
When it comes to dog bites, Kentucky is a strict liability state. This means that dog owners are responsible for any injuries caused by their dogs, regardless of the dog's history. In Kentucky, a person can legally kill or seize a dog if he or she witnesses a dog attack.
It's important to realize that laws can vary from area to area. Different cities and counties may have dog laws that are more extensive than state laws. Dog bite law required specific knowledge and skill. If you've been hurt by a dog, you should contact our attorneys right away to discuss your case. At the Helton Law Office, our personal injury lawyers will fight for your rights.
Product Liability
When you buy a product, you expect it to be safe. Designers, manufacturers and retailers have a duty to make sure their products are safe when used as intended, and to warn consumers of potential risks. Proving product liability is complex, but essentially, you must demonstrate that:
You were hurt while using a product
You were using the product as intended
The product was defective
Your injury was caused directly by the defective product
Our attorneys have a wealth of experience in product liability cases, including situations involving defective metal hip implants and defective vaginal mesh and bladder slings.
Wrongful Death
If your spouse, child or parent has died as a result of someone else's negligence, you may be able to seek damages through a wrongful death lawsuit. In these tragic cases, our attorneys can help you pursue compensation for:
Lost wages of the deceased
Funeral and burial expenses
Personal injury damages that were incurred before the death, such as medical expenses and pain and suffering
Unlike in some states, under Kentucky wrongful death law, you cannot sue for the loss of enjoyment of life. If you are looking for personal injury lawyers who will fight for you or your loved ones with expertise and experience, choose the Helton Law Office.
Assault, Battery and Intentional Harm
Personal injury law also involves instances of assault: an intentional threat or act which causes fear of immediate physical harm. Physical touching is not necessary for an assault to occur: Threats are sufficient to be included in personal injury lawsuits. In cases where threats lead to an individual being non-consensually touched by another person or object, the assault becomes a battery.
A battery occurs when a person actually follows through with a threat to do harm. Both assault and battery are covered under personal injury law. This means that you have the right to seek compensation for the wrongful acts perpetrated against you. In these situations, criminal cases may likely accompany the personal injury claims. The Helton law office is skilled in both personal injury law and criminal law.
Compensation in a Personal Injury Lawsuit
Our attorneys have helped thousands of injury victims. We know what your case is worth and won't be intimidated by big insurance companies who will try to give you pennies on every dollar you deserve.
Our personal injury lawyers pursue full compensation in your case
During your initial consultation, we will evaluate the details of your situation and provide you with direct, professional advice on how best to proceed with your case. Depending on the unique circumstances of your case, you may be entitled to collect damages for:
Medical expenses
Lost wages
Diminished earning potential
Pain and suffering
Scarring and disfigurement
Diminished quality of life
Funeral expenses
The Elements of a Successful Personal Injury Claim
During your initial consultation, one of the most important things you will discuss with our attorney is the viability of your case. Unfortunately, far too many people assume they don't have a strong case, so they never consult with a lawyer in the first place. As a result, these people lose out on the chance to seek the justice and compensation they deserve.
We look forward to discussing your personal injury case during your initial consultation. We will take the time to fully understand the details of your story, answer any questions you may have and advise you on your best strategy moving forward.
Just like you, every case is different. While there are no guarantees in personal injury law, there are certain critical elements in successful claims:
Duty: The term "duty" doesn't strictly refer to an explicit, contractual agreement. For example, you have a duty to keep your premises safe for visitors and as a driver, you have a duty to everyone else on the road. In a personal injury claim, you must first demonstrate that the other party had some duty to you.
Breach: Once you have established duty, you must prove that the other party breached that duty in some significant way. When people drive aggressively or while intoxicated, they breach their duties as drivers to maintain the highest levels of safety while on the road.
Harm: Next, you must demonstrate that you suffered physical or financial harm and that you are seeking compensation for that harm.
Connection: The final element of a successful personal injury claim is proving the direct connection between the harm you suffered and the other party's breach of duty.
Our experienced personal injury lawyers understand how to build your strongest case and fight for what you deserve. Our attorneys are passionate about helping accident victims get all that they deserve.
Why Choose The Helton Law Office
Unlike other firms that just try to make money on quick settlements and referral fees, we are committed to getting every penny you truly deserve. Our attorneys have the experience, skill, depth of knowledge and tireless passion for justice that you need to get the best outcome in your case.
We understand the tactics and strategies that insurance companies use to try and deny your claim or pay you less than you deserve. We deal with insurance companies every day and we never back down from a fight.
Our attorneys can help you by:
Evaluating your claim at your initial consultation
Investigating every aspect and circumstance of your claim
Dealing directly with the insurance companies
Crafting a clear, compelling case on your behalf
Pursuing compensation for your injuries, expenses and pain and suffering
Never settle for being anything less than a top priority. At The Helton Law Office, your best interests always come first, and we don't get paid unless you win your case.
Discuss Your Case with our Experienced Personal Injury Lawyers
It doesn't cost you anything to talk with one of our skilled personal injury lawyers. To learn more about your legal options, please fill out the form on this page or call (859) 236-1010 today. We help injury victims from Danville, Harrodsburg, Lancaster and Stanford.