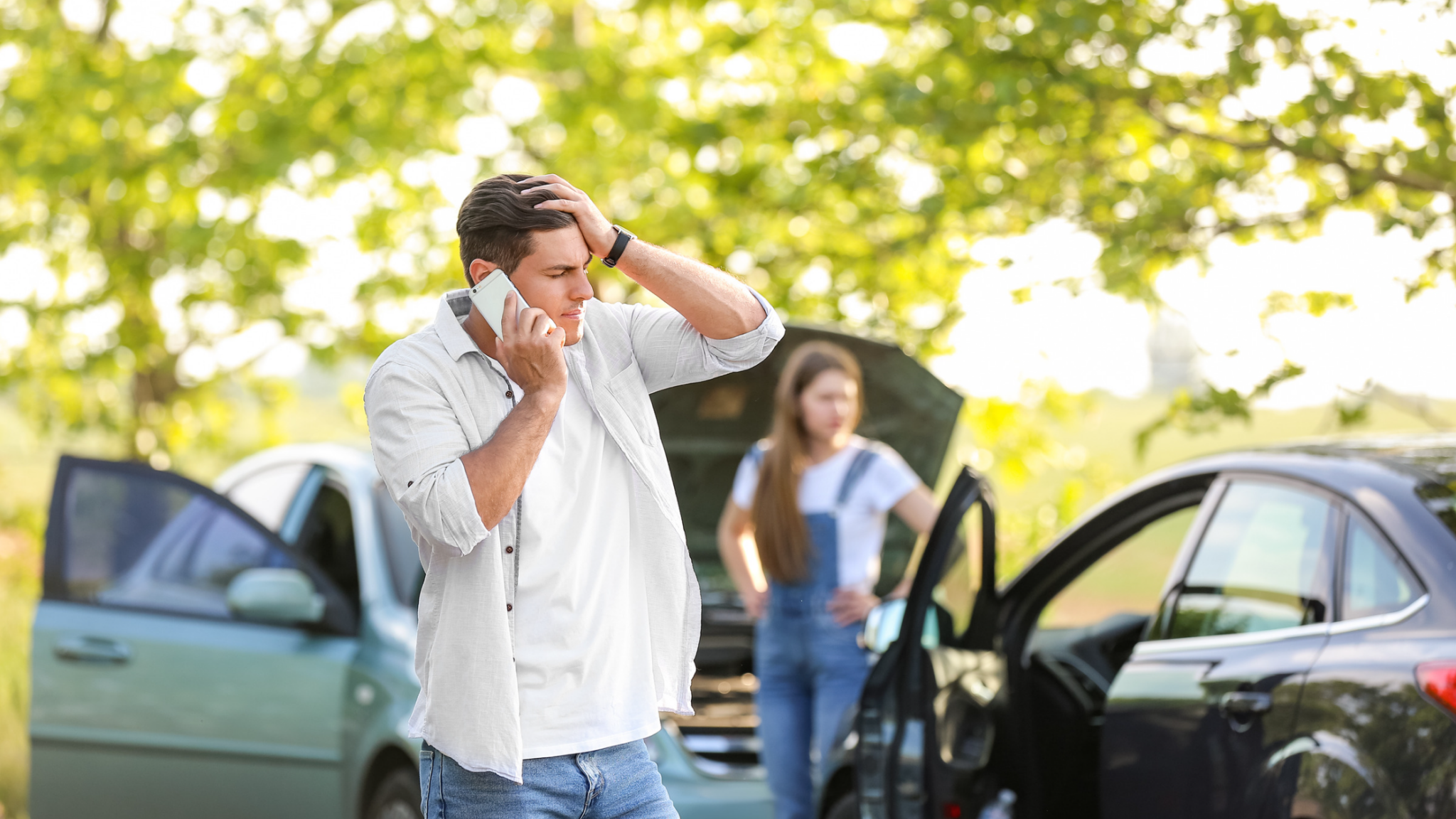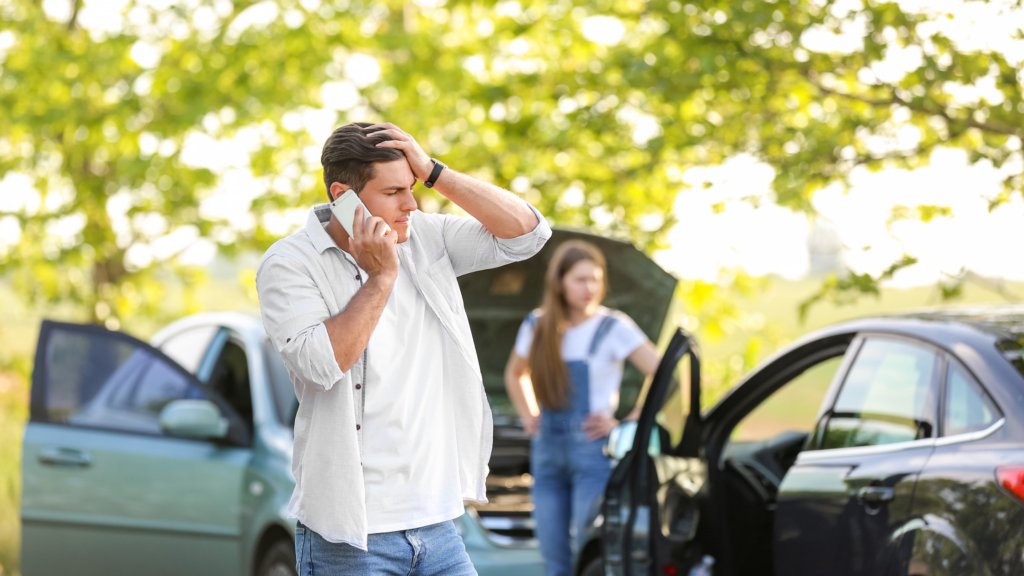 Compassionate Legal Representation for Car Accident Victims in Danville
If you've been hurt in a car accident, the physical, financial and emotional challenges of your injury can linger for the rest of your life. The experienced car accident lawyers at The Helton Law Office can ease the burden of your recovery by fighting for your rights and seeking compensation for your medical bills, lost wages, pain and suffering and more. We will handle every aspect of your case. Unlike like other attorneys you may see on TV, we won't refer your case to less qualified lawyers or settle your case for less than it is worth
Right now, the insurance company is building its case against you. Their goal is to get you to take a small fraction of the money you deserve or worse, deny your claim altogether. Our lawyers won't let you get pushed around or pressured into accepting less than your case is worth. We will give you the legal leverage you need to demand top dollar for your injuries and make sure you come out on top.
If you've been hurt in a car accident in Central Kentucky, call The Helton Law Office today at (859) 236-1010. We proudly serve the communities of Danville, Harrodsburg, Lancaster, Stanford and all areas of Kentucky.
On this page, you will find information about:
Common car crash injuries
Common causes of car wrecks
What to do after a car accident
Why hire a car accident attorney
Damages in a car accident claim
We only make money if you make money
Car accident consultation
Common Car Crash Injuries
Car crash injuries can range from minor cuts and bruises to life-altering disabilities and even death. In addition to the frightening experience of a collision, you may suffer emotional scarring that can supersede the physical damage to your car and your body.
Following a car accident, you may find that not only is your vehicle damaged, but so are you. Car accidents can be devastating and can cause a variety of injuries, such as:
Brain injury
Spinal cord injury
Burn injury
Back and neck injury
Broken and fractured bones
Paralysis
Whiplash
Whiplash accounts for more than 1 million back injuries every year. It usually occurs in rear-end collisions, under the force of a sudden acceleration-deceleration. The pain of whiplash can be debilitating, and severely limit your ability to move and work. Whiplash symptoms can include:
Dizziness
Headache
Pain in the body and arms
Brain injury
Blurred vision
Tinnitus
Nausea
Vertigo
Numbness
All of these injuries can lead to long-term pain and disability. These types of car accident injuries often require ongoing treatments, physical therapy and even surgery.
Common Causes of Car Wrecks
Whether you're commuting along highway 68, crossing the 127 bypass or traveling along a windy rural road, a car crash can happen in the blink of an eye. In an instant, even the safest drivers can become injury victims when they encounter aggressive, distracted or intoxicated drivers. Some of the most common causes of car crashes include:
Speeding: Excessive speed is one of the most common causes of accidents in America, but wrecks can happen even when a driver is not exceeding the posted limit. Sometimes, bad weather or certain road conditions can make it necessary to drive slowly in order to maintain safety.
Distracted driving: According to the Kentucky Office of Highway Safety, distracted driving contributed to almost 60,000 collisions in 2016. Distracted driving behaviors can include texting, eating, grooming, adjusting radio controls or interacting with a GPS device or map.
Aggressive driving: A number of behaviors can constitute aggressive driving, such as weaving in and out of lanes, passing in an unsafe or illegal manner, tailgating, failing to yield or disregarding traffic control signals or signs. The Governor's Executive Committee on Highway Safety reports that of the 3,537 fatalities that occurred on Kentucky roadways from 2010 through 2014, 32.5% resulted from aggressive driving.
Drunk driving: In 2015, alcohol use was linked to a total of 4,269 collisions in Kentucky, according to the Kentucky State Police's 2015 Kentucky Traffic Collision Facts report. Of those accidents, 1,418 resulted in injury and 162 ended in fatalities.
Drowsy driving: In a recent study by the Centers for Disease Control (CDC), more than 147,000 drivers admitted to falling asleep while driving in the last 30 days.
Not only does filing a car accident claim help you recover damages for injuries that weren't your fault, it also sends an important message to the driver who was responsible for the collision. It isn't okay to drive recklessly or carelessly, or to get behind the wheel while intoxicated. The lives of everyone around that driver are at risk. Unfortunately, some drivers don't learn this fact until it's too late or until legal action is taken.
What to Do After a Car Accident
The moments immediately following a crash can be terrifying and confusing. It's important to regain your composure as quickly as possible and take appropriate action. The choices you make during this time can impact the success or difficulty of your case.
If you are injured, it's important go to the doctor to get your injuries treated and documented. In Kentucky, if you don't have $1,000 in medical damages, you can't sue. Often with soft tissue damage suffered in a rear end collision, such as seat belt bruising or whiplash, the injuries don't manifest until couple of days later. If don't document your injuries, it makes it difficult to prove your claim.
Call The Helton Law Office. Skid marks fade, witnesses forget details and the insurance company is already working on how to protect their own interests. It's important to contact our office immediately after your accident so we can start building your best case.
Don't talk to the insurance company until you speak with us. They will use every tactic possible to reduce the value of your claim or deny it completely. In some cases, they may offer you $1,000 when an attorney knows you deserve much more. Discuss your case with our attorneys to see what your case is really worth.
Document everything you can. Take pictures, and get contact information from witnesses. It's also a good idea to start a journal and document every detail of your side if the story, from the moments that led up to your collision, to the physical, emotional and financial impact the crash has had on your life in the days, weeks and months following your accident.
Always wear your seatbelt. Not only do seatbelts help you stay safe, they help in the recovery of damages. If you were injured badly by someone else's negligence, but were not wearing a seatbelt, you could end up with nothing.
Seatbelt Issues
Legal issues surrounding seatbelt use can be very complex. It is always important to wear your seatbelt. If an accident occurs in which you were not wearing a seatbelt, you will require the help of a skilled attorney to fight for your rights.
The failure to wear a seatbelt is often cited as a cause or contributing factor of an injury in car collisions. However, this is not always correct; many injuries would have happened whether the seatbelt was in place or not. Insurance companies and defense lawyers will try to demonstrate that your injuries were the result of failing to wear your seatbelt, when in fact the injuries would have been as bad or even worse if you had been belted.
Trustworthy and Experienced Car Accident Lawyers in Danville, KY
Car accident claims in any state are complicated, but these difficult cases can be even more challenging in Kentucky due to complex laws that periodically change. If you are involved in a car accident of any type, it is crucial that you seek the assistance of a qualified and experienced car accident attorney.
At The Helton Law Office, our seasoned lawyers can navigate the complexities of Kentucky law and the entire process of your legal action. When you choose our firm, you can expect:
Detailed insurance analysis and maximization of insurance benefits
Representation of your interests against all possible negligent parties
Accident investigation and evidence development
Persuasive negotiation techniques to attempt a fair settlement out of court
Aggressive litigation services to fight for maximum compensation, if necessary
With more than 75 years of combined experience, our attorneys know how to work every angle to get you the most money possible. We have developed and perfected a powerful set of legal tactics and strategies designed to get winning results, but we never take a cookie-cutter approach to representation. We know that your case is unique, and we will customize a plan that is best for your specific situation. We are determined to pursue every penny, benefit and source of help available to you under the law.
Unlike other law firms, you can rest assured that if your case goes to trial, our attorneys will handle all litigation personally and will not refer your case to another lawyer or firm. We will stand at your side every step of the way.
Damages in a Car Accident Claim
Insurance companies have a team of lawyers on their side and will do everything they can to delay, deny or reduce the value of your claim. Our attorneys won't back down from these big insurance companies; we will aggressively fight for the full compensation you deserve, which may include:
Medical bills and expenses
Lost wages
Loss of ability to earn
Pain and suffering
Time away from work
You only get one opportunity to settle your claim. Insurance companies only make one payment. You can't go back later and say you didn't know a certain challenge or cost would arise. That is why it is crucial to contact car accident lawyers immediately following your car accident.
Every immediate medical expense must be accounted for, as well as those in the future. We work tirelessly to recover all of the income you have lost so far, in addition to wages you may lose down the road. We will consider every expense associated with recovery, both past and future.
We Only Make Money If You Make Money
No matter who you are or how little money you may have, anyone can easily afford the representation of a skilled injury lawyer at The Helton Law Office. If we don't win your case, you don't owe us anything. We work on what is called a contingency-fee basis, which means that you will never have to pay any up-front, out of pocket expenses for our legal services.
Car Accident Consultation
When you call The Helton Law Office, it costs you nothing to speak directly with friendly car accident lawyers. During your legal consultation, you can:
Discuss the details of your case with an experienced car accident lawyer
Get answers to your important questions
Discover if you have a case
Get an idea of what your case may be worth
Receive actionable legal advice
Feel confident about your options and future
There is absolutely no risk or obligation to have a legal consultation with one of our car accident lawyers. We understand what a frightening and confusing time this can be; you can ask any questions you may have.
Call Us Today to Discuss Your Case
To learn more about how our experienced car accident lawyers can help you, please contact The Helton Law Office today online or at (859) 236-1010. We proudly serve the Danville, Harrodsburg, Lancaster and Stanford areas of Central Kentucky.
Other Types of Cases We Handle
The Helton Law Office has an experienced and knowledgeable team that has an expansive knowledge of the law and can also help you with Defective Products, Infliction of Emotional Distress, nursing home abuse and more! Contact us today for your free consultation.